Corporate Social Responsibility
Our Sustainability & Ethical Approach is based on the principle that Mulberry will make a positive difference to its people, the environment and the communities in which it works. We actively encourage our employees to find new ways of meeting our wider responsibilities and as a company have focused our initiatives in three areas: Manufacturing, Product & People. We are working collaboratively to set targets and timelines, which will be published in the future.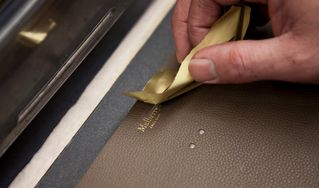 All animal derived materials used in our manufacturing processes, including leather and suede, are sourced to meet high ethical standards. We are deeply committed to principles and practices that require animals in our supply chain to be treated with care and respect and work with partners who share these values. We also have our own Animal Welfare Policy which all suppliers must adhere to.



Mulberry is a member of the Animal Welfare Group (AWG), a sub group of the Leather Working Group (LWG) whose principal objective is to provide education and information to its members on the salient aspects of livestock and animal welfare within the leather value chain. The purpose of the group is to support members to make informed decisions in relation to the issue of animal welfare. Established in 2016, the AWG abides by the LWG's articles of association.

The Leather Working Group's objective is to provide Environmental Stewardship for the leather industry by developing and maintaining protocols that assess the environmental compliance of tannery operations.



The group seeks to improve the leather manufacturing industry by creating alignment on environmental priorities, bringing visibility to best practices and providing suggested guidelines for continual improvement.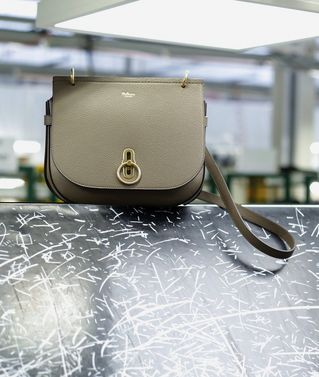 Mulberry is focussed on introducing new, innovative packaging solutions - customer facing and internal – to reduce the impact we are having on our planet. Work has begun on phasing out plastic within our supply chain and we are in the process of redeveloping our Mulberry Green paper to be even more environmentally friendly.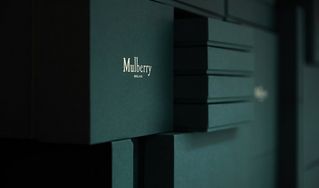 As a company we are clear on the standards we expect our suppliers to uphold, and those we apply in our own employment relationships. We have a set of principles called Global Sourcing Principles based on the conventions of the International Labour Office (ILO). We are committed to enforcing these standards through regular inspections of supplier facilities by our own employees and by third-party auditors. You can read more about how we do this in our Modern Slavery Act 2018/19. statement.

UK Modern Slavery Act 2015 ("UK Act") Under the UK Act, companies providing goods and services with a turnover of £36m or more are obliged to publish an annual Slavery and Human Trafficking Statement setting out the steps the company has taken to ensure slavery and human trafficking are not taking place in its supply chain or its own business.



Under the California Act, companies of a certain size doing business in the State of California are obliged to disclose their efforts to eradicate slavery and human trafficking from their direct product supply chains for the goods that they offer for sale. All of Mulberry's supplier relationships are governed by Mulberry's Global Sourcing Principles which includes the absolute prohibition of forced or bonded labour.

Mulberry is proud to announce its membership of the UN Fashion Industry Charter for Climate Action. In signing up to this charter, we have become part of a unified group from the fashion industry taking holistic action against climate change. We have also set a goal of achieving net-zero emissions by 2050.

Signing this charter is just one step in our goal to Be Responsible by giving back to our communities and producing luxury goods that are truly ethical.
At Mulberry we are proud of our diverse workforce and believe fair and equal reward is vital to our success as an international luxury fashion business. We have a high degree of diversity across our team with a wide range of backgrounds, nationalities and ages employed across our offices around the globe. You can read more about our Gender Pay Gap in our following statements:


Mulberry is the largest employer in the village of Chilcompton, Somerset, home to our flagship factory The Rookery. The Willows, our second factory in Bridgwater, was built in 2013 in conjunction with government funding to address unemployment in the area. Our Craftspeople make up half of our UK workforce, with the remainder based in our Somerset warehouse, our Somerset and London offices and retail stores around the country.  

In 2006 we took on our first apprentices through a new government-approved scheme supported by Skillset UK and Bridgwater College. Since then, over 100 apprentices have completed the Leather Goods Manufacturing qualification, with many of them progressing into new roles across the business such as product development, planning and market support. We continue to partner with Bridgwater and Taunton College to deliver a new 15-month course, the Leather Craftsperson Standard, which teaches our apprentices the knowledge, skills and behaviours needed to be a successful Leather Craftsperson and provides them with a qualification that is recognised across the industry.